CURRENT OFFERINGS



Here you will find group workshops, healing circles, and one -on-one natural dye sessions alongside bespoke textile pieces, artworks and functional objects for sale.





---
Bring a friend along In this duo session where you will each make your own plantscape. This is a bundle package for 2 people.

Gianna shares guidance on natural dyeing techniques and working with nature through ritual and a personal healing practice.

In this 2 hour session you will hand dye your very own silk plantscape 90 x 90 cm + a cotton cloth + complimentary organic cotton t-shirt (sizes are limited - first come first serve) with an array of seasonal plant matter.


Within the session we will cover:

- Dye recipes
- Scouring, mordants, modifers
- Mindful gathering & reciprocal foraging practices
- Intuative healing practice of plant alchemy
- Ritual & journal prompts
- Recommended resources

A complimentary resource packet is provided which includes dye recipes, and detailed information discussed in our session for you to further expand on your plant journey.

Once your booking has been paid a confirmation email will be sent to book in a time and date that works best for you.

Location: Western Sydney. Address will be sent on booking confirmation. Free parking & close proximity to public transport.

75% fee will incur incase of cancellation, reshedualing a date before october 23rd waves this fee.
$250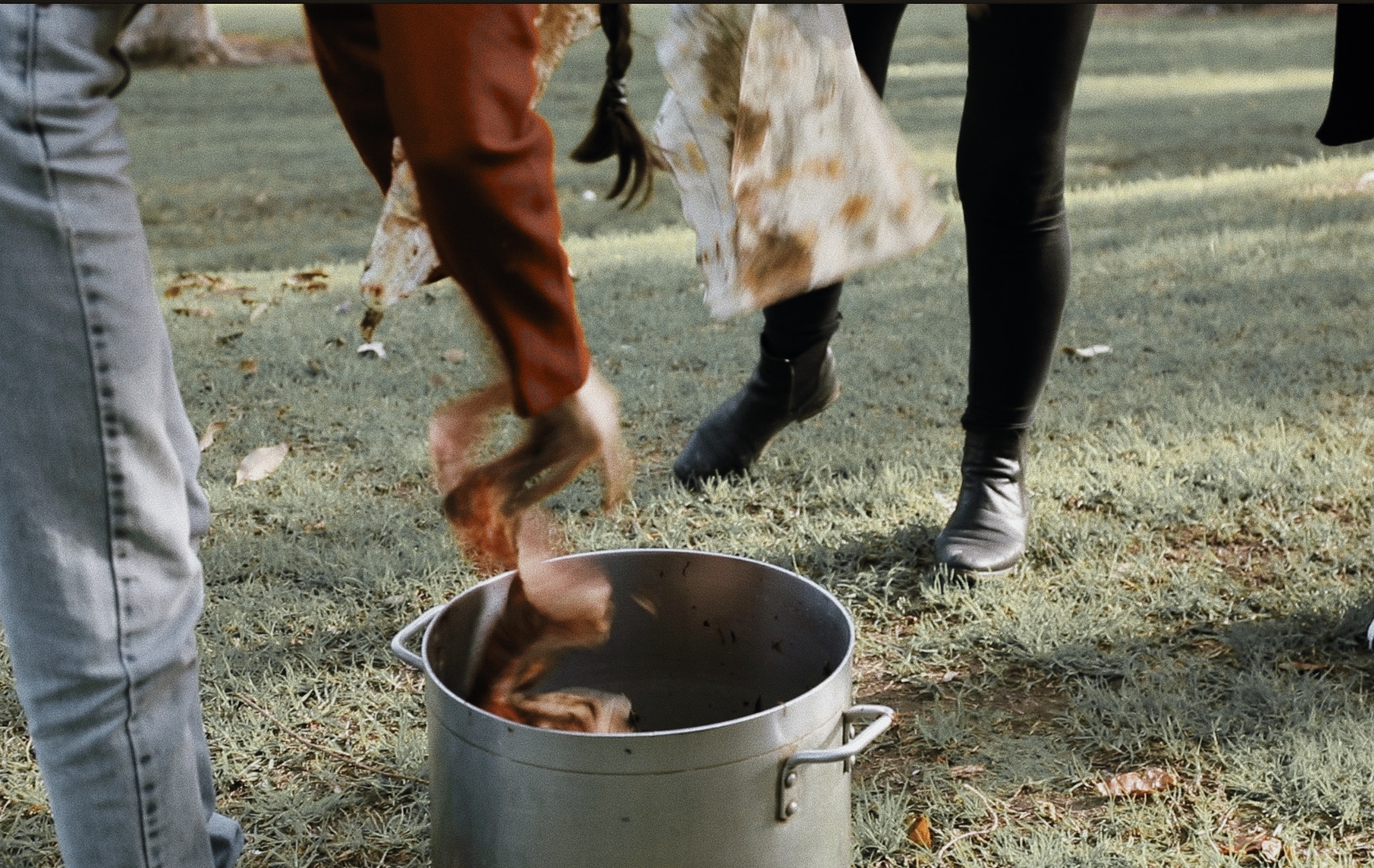 TESTIMONIALS

"Gianna is a wonderful teacher and storyteller. The botanical bundle dye workshop was so intimate and empowering and a really safe space to express yourself and experiment through the bundle. I am so grateful for the experience and pleased to be able to take home my works of art at the end of the day. I now have my beautiful silk scarf hanging as a piece of art in my home."

- Courtney, 2022


I've already recommended this workshop to so many friends.I left this practise feeling light and so much joy and my friend and mum felt the same. Such a beautiful experience and such a great skill to have. Every plant I come by I now have an ever deeper respect for."

- Shelly, 2022
"Gianna cultivated such a warm and welcoming space and was so generous with her knowledge. I loved having the freedom to experiment with different plant material, but equally enjoyed the more intimate discussions where you walked through different elements of the practice."

- Ellen, 2022



"The unraveling of all plantscapes was almost cathartic, everyone's turned out so wonderfully. Truely an extension of ourselves."

- Ben, 2022"



"Gianna is an exceptional teacher and a boundless source of plant dyeing knowledge! The workshop was a lot of fun and spiritually fulfilling. I loved experimenting with the dyeing process and am enamoured with all the pieces Gianna helped me make."

- Sophia, 2022



The workshop & space was held gently and guided beautifully. I loved learning about the details, considered and mindful approach to working with plant dyeing. Gianna's reverence for the plant world permeated through her transmissions and was deeply inspiring to receive. I learned the importance of mindful wild harvesting and respect for native species."

- Jennifer, 2022
---